HOMEOWNERS – Follow these New Year's resolution tips to have a great year as a homeowner!
1) Choose Joy

I have seen so many articles, shows and videos stating that having clutter around has shown to decrease productivity, creativity and focus. In addition, clutter can actually increase anxiety and stress, which makes it difficult to relax and enjoy your home.

So… why not commit to clean it up this year?

To increase productivity and relaxation, clean out the clutter in the beginning of the year so you can start out happy, fresh and motivated. Of course, you don't need to attack every drawer and cabinet all at once.

Of course, you don't need to attack every drawer and cabinet all at once. Take your time and go through your home, room by room. Plan one section or closet at a time and thoroughly analyze each space and decide whether or not certain objects are valuable or don't bring much use.

Maybe you have heard of Marie Kondo's KonMari Method™ or saw the show on Netflix– so ask yourself – Does it bring you joy?

Once you have cleaned out your closets and cabinets, you and your home will feel so much better.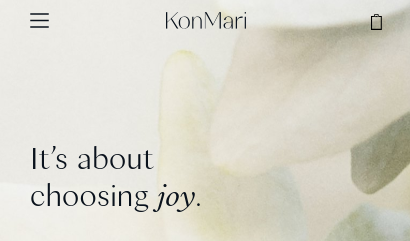 Decluttering your home offers a wide variety of benefits and will outshine the value of things you no longer have use for.
2) Evaluate and Get on Top of Things
Once you have everything cleaned out, it SO MUCH easier to evaluate your home's condition.

From the inside to outside, you should evaluate your home's current state to ensure you and your family are living in a safe space.

Maybe this is your year to sell. The condition of your home can be a major stress point in the selling process.

Start with your home's exterior. From the foundation to the roof, look for cracks (in the sidewalk, foundation, siding, windows, chimney, etc), check for chipping paint and other condition issues. Hire people to come out and do profession repairs where needed as soon as weather permits. (You will want to beat the rush and call before spring!)

On the inside, you will want to start with simple repairs. Make a list of lightbulbs that are out, smoke detectors and carbon monoxide detectors that need batteries or replacing, leaking faucets, broken switches and take a trip to the home improvement store to gather supplies you need or call a handyman with your list or work.

Next, have your mechanicals and appliances cleaned and serviced. Taking care of these items will ensure they last as long as possible… and future buyers will be put more at ease if you have maintenance records.

Then, evaluate the walls, ceiling and flooring. Is it time to repaint or replace flooring?

Finally, what small updates can you make? Can you swap out cabinet and door handles or light fixtures for something more modern?

If you haven't, create an annual home maintenance checklist of routine things that should be checked or tested. Make as many copies as years you plan to live in your home and put them in a binder. Fill one out every year so you don't miss out on checking your home's overall condition.

The binder should also have a log of your home's vital information. What year is your furnace? How much insulation is in your attic? This will help you keep track and anticipate potential repairs/replacement.

The binder will keep yourself accountable and decrease the element of surprise is something needs to be repaired unexpectedly.

For good safety measures, plan several evacuation plans and practice drills in the case of an emergency, like a burglary or a weather-related disaster.

Take precaution this year by developing a routine checklist and potential getaway plans so you and your family are healthy and safe.

3) Pay off Principal
Any additional contributions, large or small, that are put toward the principal balance on your mortgage can make a big difference. You do not need to make these contributions monthly but any time you come into an extra $20, put it on the principal. (It's important to specify the money is going to PRINCIPAL, not interest!)

These extra payments add up to more than their face value. They can make a huge impact on the total amount paid back over the course of the loan by reducing the interest you pay and potentially shortening your loan's term so the loan will end sooner than expected.

Cutting back on certain amenities or luxuries can help achieve your goal of making larger payments. Using less water or electricity, skipping out on daily coffee runs or packing your own lunch can help save money, which then can be used toward you mortgage payments.

To better manage your money, create and utilize a spreadsheet of your finances so you can track where and how much of your money is being spent.

Then you can see where you may be able to shave off a couple of dollars and use that money for your loan, so you can pay off your mortgage faster.
4) Review your homeowner's insurance
Many plans rollover to the following year to make it easier on homeowners so they do not have to review any documents or stress about updating plans.

Easy peasy. Out of sight, out of mind.

Although this relieves the burden of completing extra paperwork, you may be missing out on some money saving opportunities.

Before reviewing your homeowner's insurance, ask yourself:

Have you made any major improvements regarding your home's safety since you have owned your home? For example, removing overhanging trees, replacing windows, or installing an advanced security system or other safety features.

If you have, let your insurance agent know. Completing these renovations can potentially lower your premiums.
To make sure you are getting the best bang for your buck, review your homeowner's insurance policy details and shop around.

Get quotes from different insurance companies to see where you can get the best coverage for the lowest rate for a deductible you are comfortable paying.

Many insurance companies offer clients a bundling package, where they can combine their home and auto insurance, which gives them a discounted rate.
5) Consider refinancing
Refinancing your mortgage is a great option for homeowners that are looking to lower their monthly mortgage payments or shorten their loan's term.If you have been in your home many years or have paid down a large amount on your mortgage, call you lender and ask what the cost would be to refinance and discuss your goals. With these resolutions, you can begin 2019 and give yourself peace and stability for years to come!
Did you miss these great real estate articles?
Real Estate and Mortgage Recap 2018: Twin Cities real estate as mortgage year end review. Interest rates, inventory of homes for sale, new construction, Are we in a bubble? And more!
Coming Soon Status: Looking for an edge in your home sale or home search? Ever wonder where to find those homes for sale that have an agent helping them get ready to sell but not on public websites yet?

HELOC for Down Payments: Are you worried about juggling your current home sale with your next home purchase?