To understand why I moved brokerages, it's helpful to understand how it works to be a licensed real estate agent in Minnesota.
In short, a person in MN must take the courses and pass the test to get a real estate sales license and that license must be held by a Minnesota real estate brokerage. The brokerage that holds an agent's license and provides legal supervision of the licensee and splits commissions and/or charges fees in exchange for the services of the brokerage. Licensed agents are independent contractors and the coursework doesn't give newly licensed agents any field experience in actually handling a transaction so most new agents are instructed to look for a broker that will proved additional training and mentorship to get their business off the ground.
KW takes pride in being recognized for their training. In addition to coaching, courses and books offered by Keller Williams, they have an amazing program (primarily for new agents) called Ignite. Once I became an established, experienced agent I became an Ignite instructor and enjoyed helping many new agents learn the ins and outs of running their real estate businesses. But I digress…
Over the past few years, Keller Williams has been making a shift into the technology arena. It was exciting to hear their big plans and goals however, I already had many systems and technologies in place in my business so they weren't as important to me. As those inspiring technologies rolled out to the agents, they were glitchy as most new technology is but I loved my fellow KW agents and planned to ride out the learning curve.
Then, a number of tough transactions and personal life changes all came colliding into KW technology that was not only still glitchy but causing much added stress and expense in my business. Something had to change.
I didn't go shopping for a new brokerage. I simply reached out to Long Doan at Realty Group… because we had been having coffee for years and I knew and respected him as he was busy growing his own brokerage. I asked about his brokerage processes and technology. I wanted to see if others outside of KW were struggling the same as I was with poorly running broker systems. After seeing the process and technology they were using at RG, I was both relieved to hear it wasn't such a struggle everywhere…but saddened that the growing pains of the KW technology was such a burden on me. My anxiety was at an all time high. I wanted to just quit real estate for a while.
For a short time after talking to Long, I was so torn. I didn't want to leave those I loved at KW and moving can be time consuming and expensive but my business needed me to make a change. My personal well being needed me to make a change.
So, one morning after a terribly sleepless night I turned to my husband and told him "I am moving brokerages today" and he shared some supportive comments. After nearly 10 years at Keller Williams, I didn't know what to expect so I picked up the phone and called Realty Group to ask about the process of moving my license. They told me they could send some forms and it could be done that day. My stomach tightened as the words came out of my mouth "please send them. Today is the day." The conversation blurred from there but it felt so good.
It felt good. I felt relief I wasn't expecting.
Then I signed the paperwork and my heart sank. I had to call the broker at Keller Williams that I loved and respected to tell her what I had done. She was understanding and respectful though I know it was upsetting for all.
And so the whirlwind began… changing signs and business cards, signatures, websites, login accounts… and most importantly, telling those closest to me as fast as I could. This was working ON my business and it was a welcome distraction from from working IN my business doing real estate transactions. I have always worked ON my business, but not is this way. This felt like I was able to purge everything and I was getting a fresh start.
So here I am now. Just getting my business settled in at Realty Group.
I am so refreshed and ready to help all of you happy home buyers and sellers!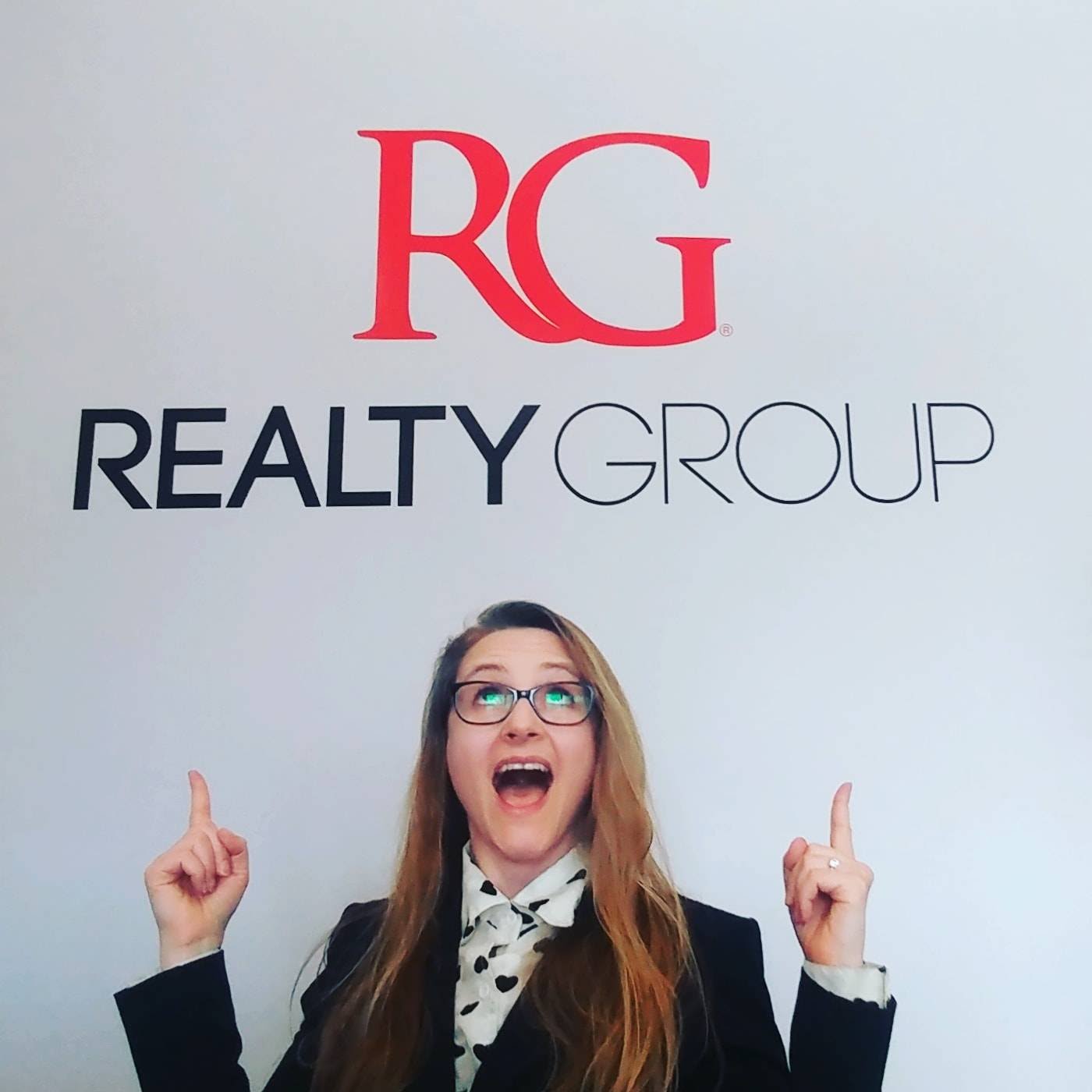 There are so many cultural idioms that promote the concept that if you just wait a bit longer, if you're patient and open enough to new opportunities for personal development, everything that you want will come to you. (Good things come to those who wait. Patience is a virtue. Timing is everything.)
The truth is this: to change your life you're going to have to change your life. You're going to have to jump into the abyss, not knowing if there will be a net to catch you. You'll have to make a plan, and take thoughtful steps toward your goals. Nobody else is going to do the work for you.