We'd love to hear from you
Use this form to get in touch about showings and property details, we'll get right back to you. And if you're in a hurry, just call or text any time.
Did you see the announcement for this year's summer party? It was in the magazine, on Facebook and I sent postcards. 🙂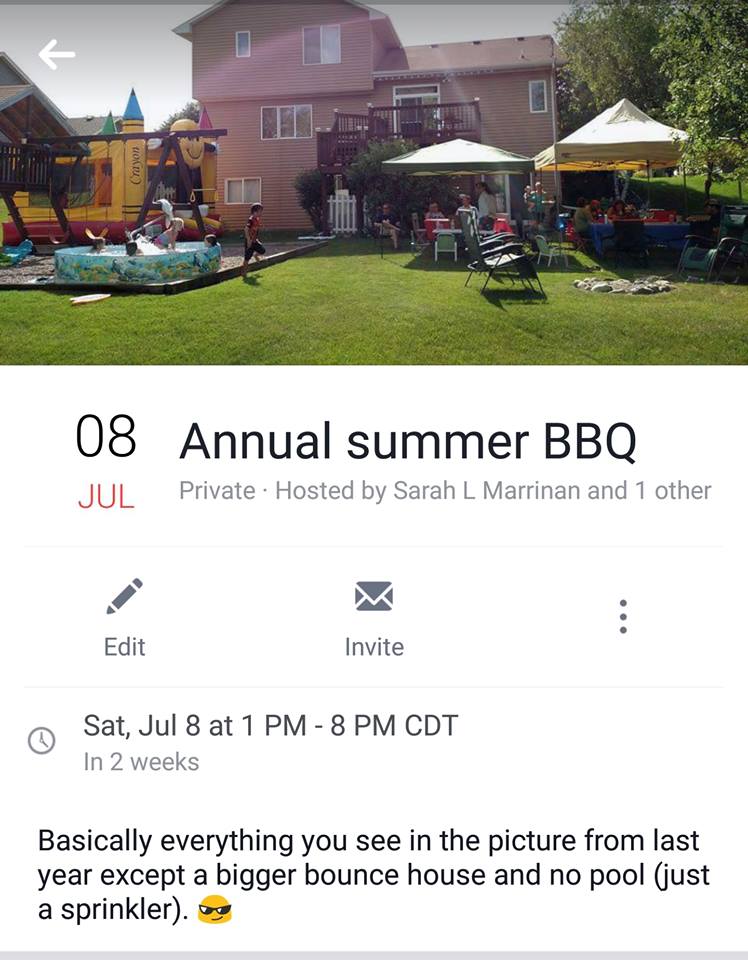 We will be grilling as usual. I'm sure Ryan will put something in the smoker. I'll have some gluten free options. Fresh fruit, veggies, etc.
If you want a special beverage, bring it.

2017 Photos (Yes, only these. I didn't really take many as I was busy socializing.)




SAVE THE DATE FOR 2018!
July 7th, 2018. View on Facebook