Wonder what the secret is to selling your home faster and for more money?
Here is the full list of important home selling tips from agents across the country in order of top ranked importance based on a Trulia survey in 2014. (MAKE SURE YOU READ MY FINAL THOUGHT BELOW!)
Price Your Home Realistically From the Start
Keep Your House Clean, Tidy and De-cluttered
Work With an Agent Who Excels at Online Marketing
Make It Easy to Show Your Home
Don't Sign With an Unqualified Buyer
Listen to Your Agent!
Make Small Upgrades to Your Home
Work With an Agent Who Follows the Competition
Stage Your Home's Exterior
Don't Insist on the Asking Price
Alert Family and Friends That You Are Selling Your Home
Make Your Home Move-In Ready
Brighten Up Your Home – Maximize Light
Clear Out Your Closets
Don't Take the First Offer – (Counter Offer!)
De-Personalize Your Home
Don't Over-Upgrade
Conceal Your Pets
Don't Work With the First Agent You Find – Work with the Best
Hire a Professional Listing Photographer
Throw Buyers a Bone to Close Escrow Quickly (only 29.5 percent of agents say this is a very important tip)
Offer Up Extras to the Buyers
Want more details? Get your FREE guide today!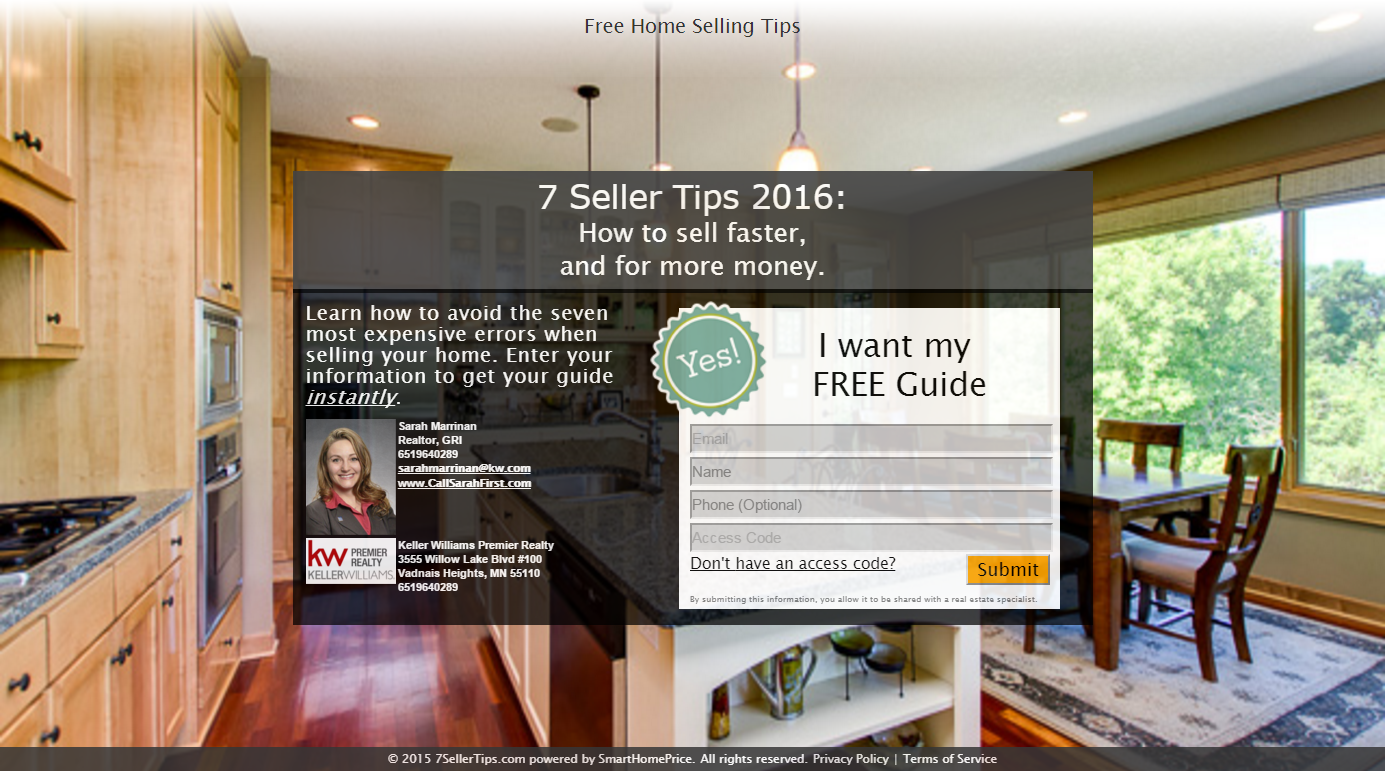 Need step by step guidance? I can help!
Call or email me today and I will personally meet with you and discuss my home selling system.

FINAL THOUGHTS
Keep in mind, we don't know the success level of all the agents interviewed for this survey – or the intentions of their answers. We also know that markets are constantly changing and real estate is HYPER-LOCAL.
For example, I noticed that hiring a professional photographer was near the bottom of the recommendation list but top agents across the country say this is a must, especially the higher you get in home value. Also, not every offer needs a counter offer. There should be specific discussion about strategy with any offer. The list needs discussion.
I do agree that listing your home for a realistic price from the start is the MOST important thing you can do. Listing high thinking that someone will offer lower just results in getting skipped over altogether. If you are serious about selling, your agent should very carefully study the market with you to ensure you are pricing your home as perfectly as possible. In the luxury market and where unique homes are in play, this could take hours of research and comparison!
Remember, for most people, selling (or buying) a home is the largest transaction of their life. Make sure that you choose a REALTOR that is both qualified and understanding of your needs.
Another good read: 10 things that may Negatively affect your Home's Value


See more info on
Selling your Home
and
Things that do NOT factor into home values