The Lino Lake news magazine is out! Check out the Spring/Summer 2016 City Newsletter and Parks & Recreation Guide highlights below!
Bookmark this page for information on great local events this spring and summer, 2016, in Lino Lakes!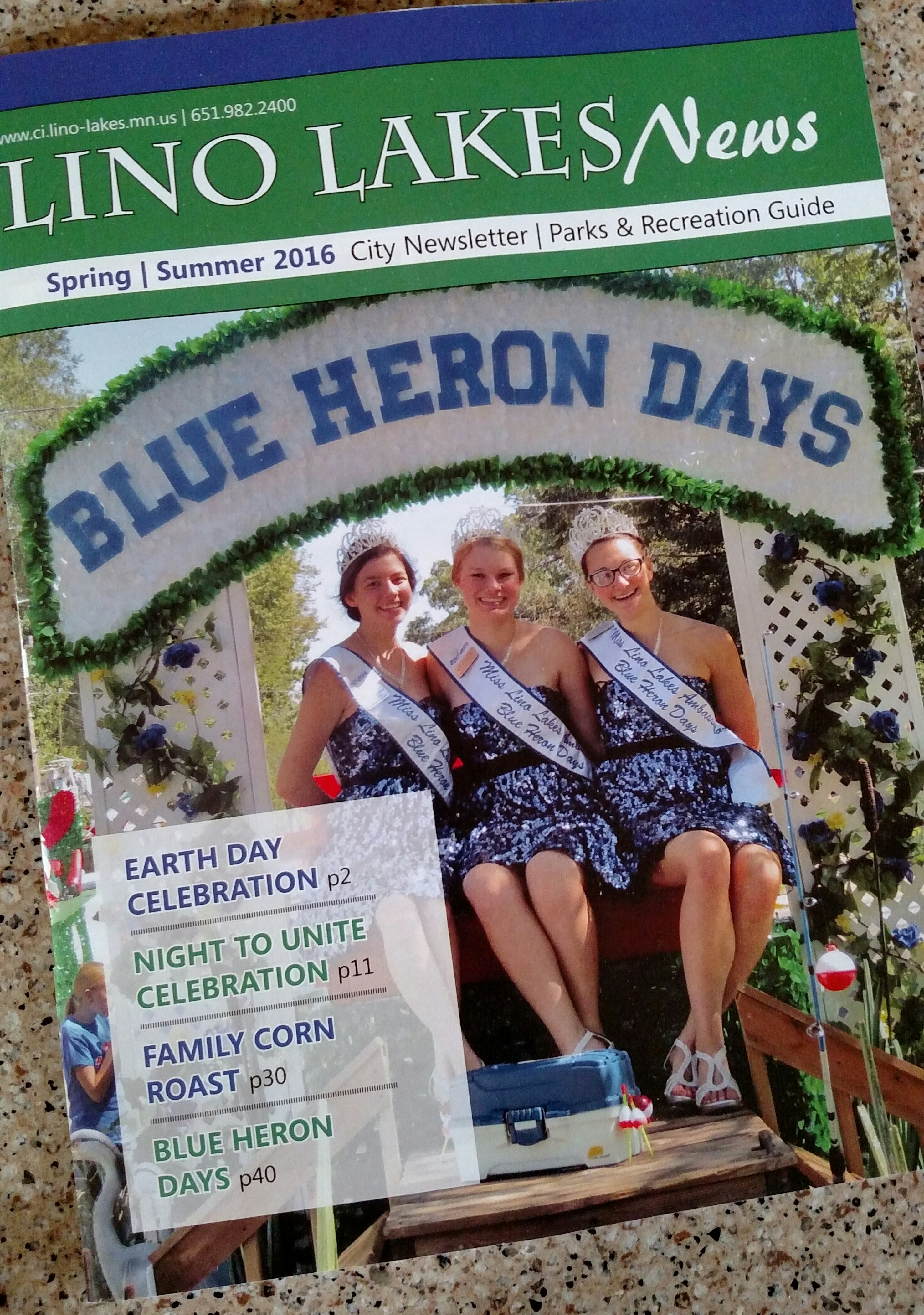 Here are the highlights:

Lino Lakes parks and recreation resident priority registration will begin on March 14th. General registration begins on March 17th.

The Spring Fling Easter egg hunt is Friday March 25th from 6:30 until 8 p.m. the cost is $8 per child. Adults are free.
Family Earth Day events, Saturday April 23rd, Wargo Nature Center.
Spring recycling day is Saturday May 7th from 9 a.m. until 3 p.m. Recycling Saturday price changes are on page 6. Page 7 talks about an organics recycling drop-off pilot program.
Spring fire hydrant flushing will happen between April 26th and May 6th. Do not park near a fire hydrant during that time!
Free Kite Day is Saturday June 4th starting at 10:30 a.m. at Rice Lake Elementary, East Side fields.
Puppet shows in the park: June 22nd, 7 p.m., Sunrise Park. July 6th, 7 p.m., Highland Meadows Park. July 20th, 7 p.m., Clearwater Creek Park.
Free Movies in the Park! Thursday, July 14th will be Minions and Friday, August 19th will be Inside Out.
Family Corn Festival community night, Thursday July 28th, 5:30 p.m. to 8 p.m., Sunrise Park.
Night to Unite will be held on Tuesday August 2nd.
Blue Heron Days: August 19-21st.
Saturday, August 20th. Officer Silveira Rotary Run and Splash and Dash. * pre-registration opens April 1st and closes August 17th.
Check out these contacts for local associations.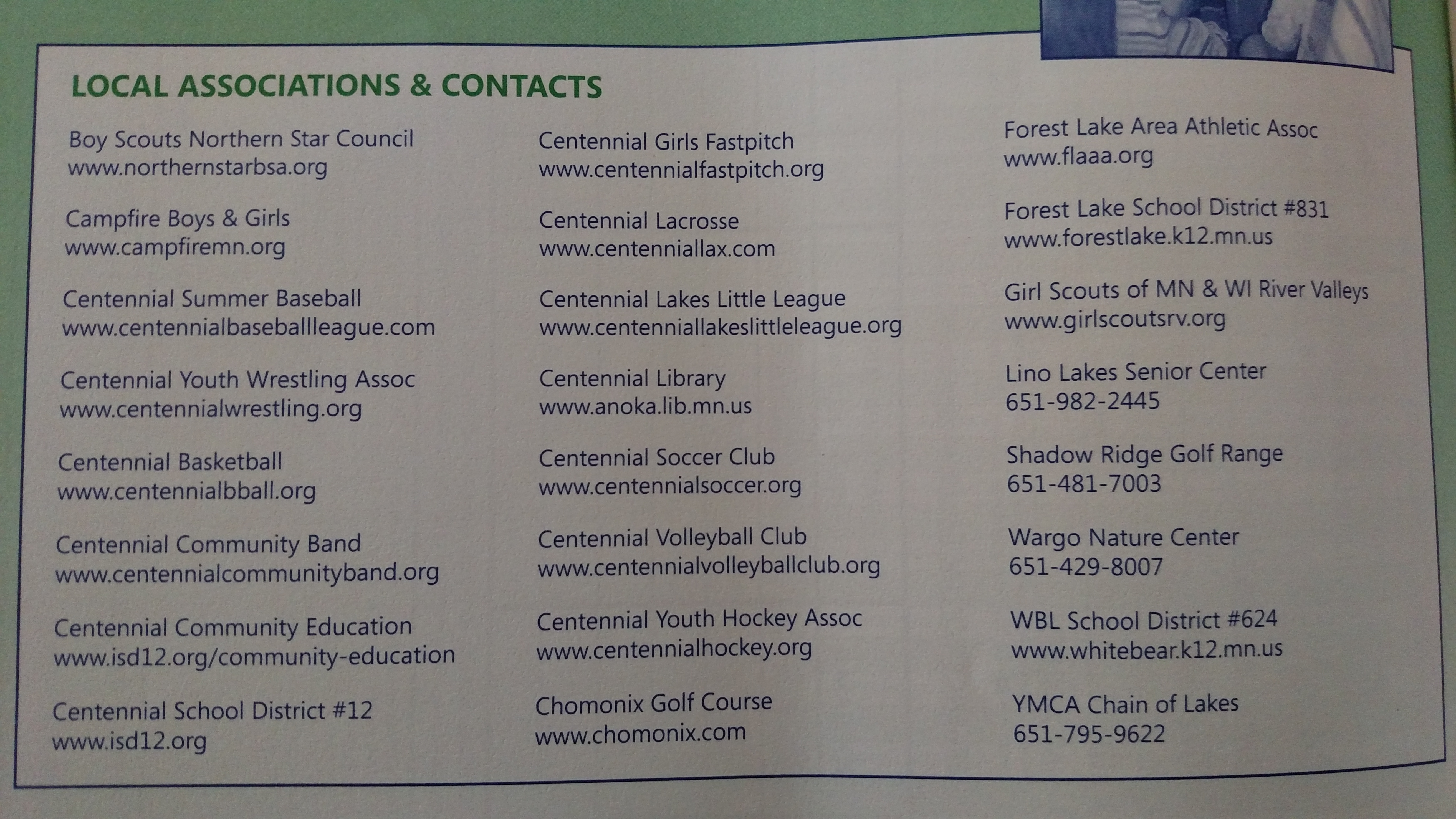 Special note:
The Minnesota Department of Transportation is studying interstate 35w for the addition of a min Pass express lane between Highway 36 and Lexington Avenue.