When it comes to soliciting or taking advice, it's only natural to turn to those we know, like and trust. The problem can be that we don't always really know if that advice is good. Trusting the source may be different from trusting the actual information.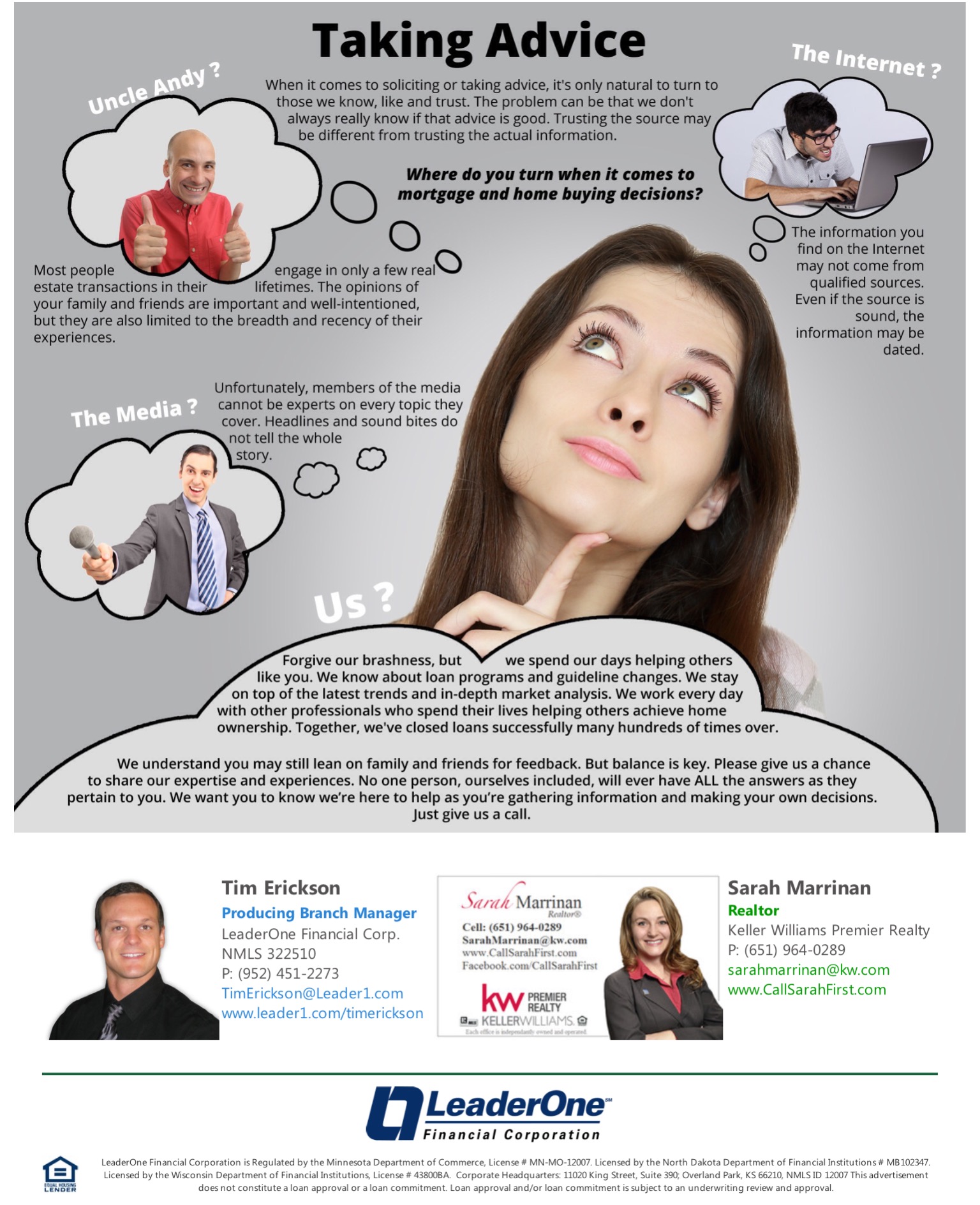 Looking at homes is exciting but the financial part is critical! Find out WHY the lender you choose matters! Contact me today!
Check out these Home Buyer Tips and these FAQs!