Perceived Market Value vs Appraisal Value in Low Supply, High Demand Markets

Let Us Get Right to the Bottom Line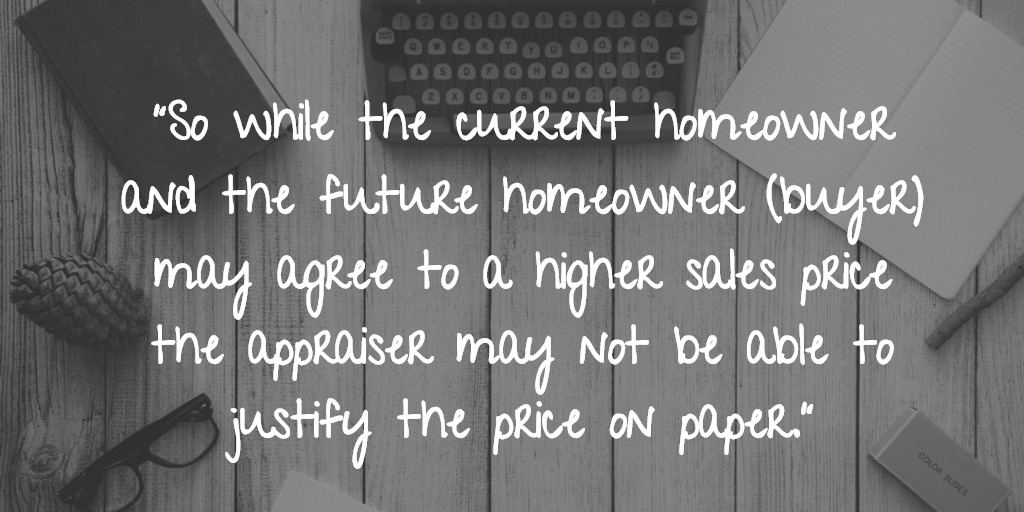 In housing markets, where supply is very low and demand is very high, and home values are increasing rapidly a major challenge can be the bank appraisal.

Every house on the market has to be sold twice; once to a prospective buyer and then to the bank (through the bank's appraisal). With escalating prices, the second sale might be even more difficult than the first.
Why Is The Appraisal a Problem?
If prices are surging and inventory is low, it is difficult for appraisers to find adequate, comparable sales (similar houses in the neighborhood that closed recently) to defend the price when performing the appraisal for the bank.
So while the current homeowner and the future homeowner (buyer) may agree to a higher sales price the appraiser may not be able to justify the price on paper.
Because real estate is local, some areas are seeing greater gaps in the homeowner opinion vs the appraiser value opinion.
If you are planning on selling a house this year, meet with an experienced real estate professional who can guide you through this, and any other, obstacle that may arise.

Other articles that may interest you:
Sources for this article: Homeowners in Denial: Difference between Owner Expectation and Appraised Value Reverses Course, Widens Read more at http://www.quickenloans.com/press-room/2016/03/08/…