MN Home Appraisal

Home appraisals are an especially delicate situation in hot or changing markets. When an agent is highly effective in getting you the maximum value for your home you actually run the risk of the home appraising for less sending you back to the negotiation table with your buyers.
So what can you do to get the highest appraisal value out of your home?
Here are 10 Steps to a Higher Appraisal Value [VIDEO]
Need more explanation? Call us!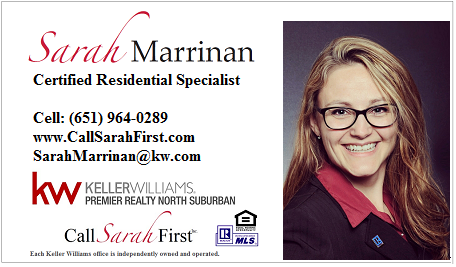 No, online house value estimates are NOT appraisals.
Call us directly for your free customized report or sign up for Sarah's exclusive Market Snapshot program.

Search for homes in the Twin Cities and sign up to be notified when twin cities homes come on the market.

Check these out: