Will you save money if you sell your home yourself?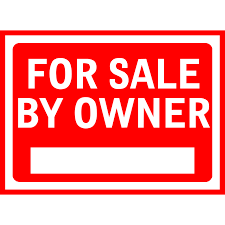 Some homeowners consider trying to sell their home on their own instead of hiring a Realtor. This is known in the real estate industry as a For Sale by Owner (FSBO), pronounced "Fizz-bo," and is often thought of by the homeowner as a way to save money.
Here are seven things to consider before trying to "DIY" your home sale:
1. Do you have the connections to make it to closing the sale?
Do you know title companies, lenders, inspectors, repair people, movers and other reputable professionals you will need in each step of the process?
2. Do you have the time and resources to show your home to buyers and coordinate the transaction?
Will you be escorting buyers on showings? Will you put a lockbox on your home? What time of day will you allow showings?
3. Are You Prepared To Market Your Home
Do you know how to prepare your home for sale? Do you have access to professional marketing materials? The days of selling your house by just putting up a sign and putting it in the paper are long gone. Having a strong internet strategy is crucial. Recent studies have shown that 92% of buyers search online for a home. That is in comparison to only 28% looking at print newspaper ads.
Most real estate agents have an internet strategy to promote the sale of your home. Do you?

4. Do you know the specifics of the local market trends?
The market absorption rates, days on market, average sales prices and price bracketing can play a major roll in pricing and advertising your home for maximum value. Can you price your home correctly? Do you know these numbers and how they apply to your home?

5. Are you ready to negotiate?
Here is a list of some of the people with whom you must be prepared to negotiate if you decide to FSBO.
The buyer who wants the best deal possible
The buyer's agent who solely represents the best interest of the buyer
The home inspection companies which work for the buyer and will almost always find some problems with the house
The appraiser if there is a question of value
Your bank in the case of a short sale
6. Paperwork Has Become More and More Difficult
The paperwork involved in selling and buying a home has increased dramatically as industry disclosures and regulations have become mandatory. In fact, Minnesota forms change every August! This is one of the reasons that the percentage of people selling by owner has dropped from 19% to 9% over the last 20+ years.
7. You Net More Money when Using an Agent
Many homeowners believe that they will save the real estate commission by selling on their own. Realize that the main reason buyers look at FSBOs is because they also believe they can save on commission or get a good deal from an uneducated seller. The seller and buyer can't both save the same commission.
National studies have shown that the typical house sold by the homeowner sells for $184,000 while the typical house sold by an agent sells for $230,000. This doesn't mean that an agent can get $46,000 more for your home as studies have shown that people are more likely to FSBO in markets with lower priced homes. However, it does show that selling on your own might not make sense.
Bottom Line
Before you decide to take on the challenges of selling your house on your own, get a consultation from a real estate professional in your marketplace and see what they have to offer.

You may also want to read these articles:
Are Online Home Value Estimates Accurate?
10 things that may Negatively affect your Home's Value