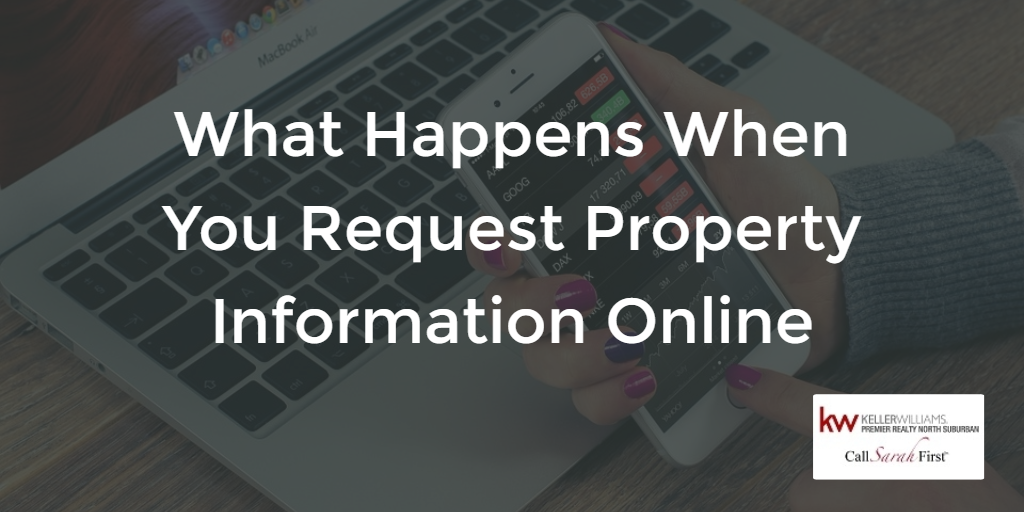 What Happens When You Request More Information about Homes Online?

As consumers, we LOVE being able to get info with the click of a button on sites like google (and we've all hear that just because it's online doesn't make it fact) but what happens when you fill out the "get info" forms?

It depends if you are on a single agent's/team's real estate website or a big public listings advertising website.
Single Agent/Team Company Website (Like the one you are on now)
Good agents will follow up with you via the contact info you provided. You may need to watch your SPAM folder as a lot of agent emails get sent to "other" folders. Many agents will also call or text.
Large Listing Advertisement Portals.
Examples include Realtor.com, Zillow, Trulia, Homes, etc
Your information is SOLD to a real estate agent – or multiple agents. If you request information on multiple properties, you may have your info sold multiple times.
Because they paid for your contact info (often over $100!), some agents are relentless! They will call, email and text for days, months – some even years!
So how do you get information without having your information sold?
Choose ONE real estate agent to hire and request all information through them directly. Agents provide MANY services to buyers beyond just showings homes! Take advantage of hiring your own agent to work for you. You'll be surprised that it hardly costs you anything compared to the convenience, education and saving your info from being sold – over and over!
You may also want to read: