Issue 82 will be delivered to homes between April 12 and April 22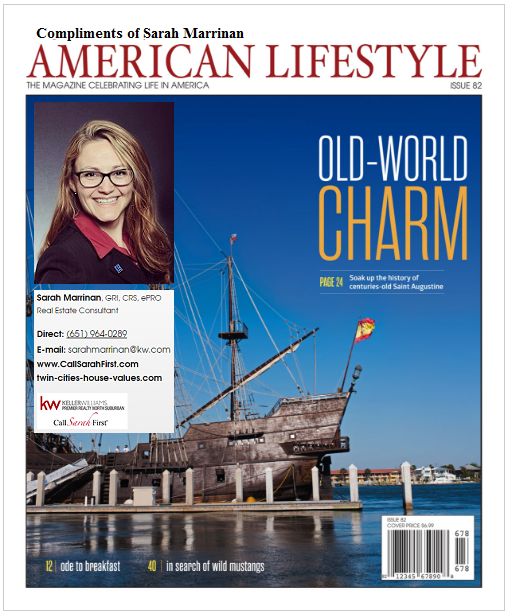 This issue of American Lifestyle magazine takes a leap into adventure. Renowned skydiver and GoPro Bomb Squad member Neil Amonson gives an inside look into his childhood and the path he traveled from the US Air Force to extreme sports. Ironically afraid of heights without a parachute on, this adventurer has made a career out of jumping out of planes and off of cliffs. His passion has expanded into a nonprofit called Jump For Joy, through which he skydives into schools to encourage kids to believe in their own strengths.
Artist Sharon Lee knows a thing or two about strength–hers comes in the form of artistic aptitude. Lee creates stunning wallpaper that incorporates the Korean folk art of her heritage. She credits her family, which includes a grandfather and mother who are artists, for encouraging her creative abilities. Lee opened her studio, Krane Home, in Los Angeles, California, where she designs both privately commissioned and personal artwork and contributes to an exciting wallpaper renaissance.
The word renaissance alludes to a revival or renewal. And in 1888, Saint Augustine, Florida, began to experience such a rebirth thanks to businessman Henry Flagler, who saw the potential of the city. The majestic hotels he built back then are now a museum and a college campus. The oldest city in the country is the place to come both for a sunny vacation and a history lesson.
Adventure, art, and history make for great reading. As always, it's a pleasure to send you this magazine.
Tear-out cards to save:

Herbed Tofu-Stuffed Peppers; a recipe that caters to my vegan/vegetarian clients.
Motivation; Make Each Day Count
Bonus Videos:
Refresh with Paint: Area Rug
Refresh with Paint: Curtains