I hope the cover of my upcoming magazine reminds you that my annual summer party is coming up! Save the date for Saturday, 7/8/17!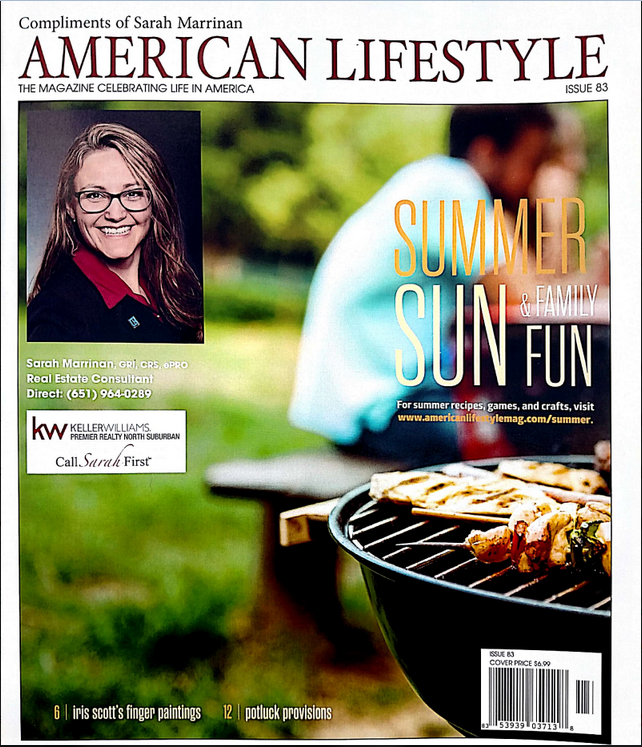 I am working on the upcoming edition of my American Lifestyle magazine (Issue 83)! This mailing should be in your home between June 7 and June 17. (Request your own issue here.)
Here are the fun videos and crafts from last issue preview post.
In This Issue:
This issue of American Lifestyle magazine is awash in color with a feature on artist Iris Scott, who is making her mark on the art scene in a decidedly unconventional way. What began one day as a reluctancy to clean her paintbrushes has turned into her life's mission: to forgo brushes and instead squeeze paint from open tubes directly onto her fingers. The results are dynamic and inspired.
Sculptor and woodworker Jonathan Bancroft knows something about using his hands to create art. The Lancaster, Pennsylvania, native waxes poetic about the relationship between nature's materials and the artists who transform these elements into masterworks. Having spent time living and studying in Florence, Italy, he has a reverence for the origin of things that comes through in his sculptures and furniture.
The crews that operate the sailboats at the America's Cup are also highly attuned to the relationship between man and nature; they dedicate their lives to preparing for both the competition and the unpredictability of weather as part of taking on this sailing challenge. The winning team and its country get bragging rights to the oldest trophy in international sport.
As always, it's a pleasure to send you this magazine.
Here are a couple recipes to try while you wait in anticipation of this edition.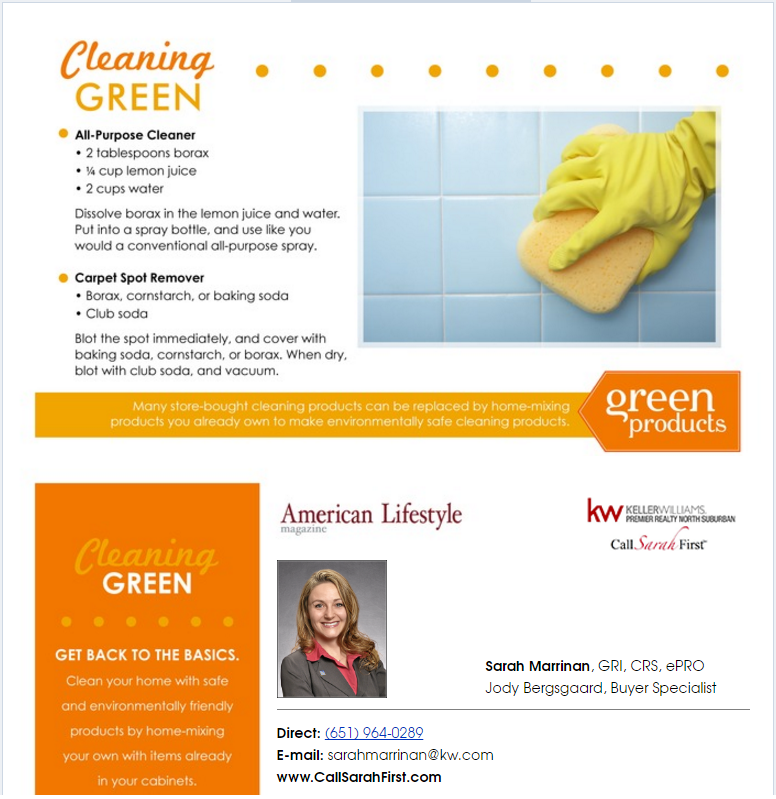 As always, it's a pleasure to send you this magazine. If you are not already on my magazine mailing list, please contact me today and I will add you. My magazine will be delivered every two months, no obligation. (However, I do hope it reminds you to think of me for all your real estate needs and referrals!)