Minnesota Winter Moving Tips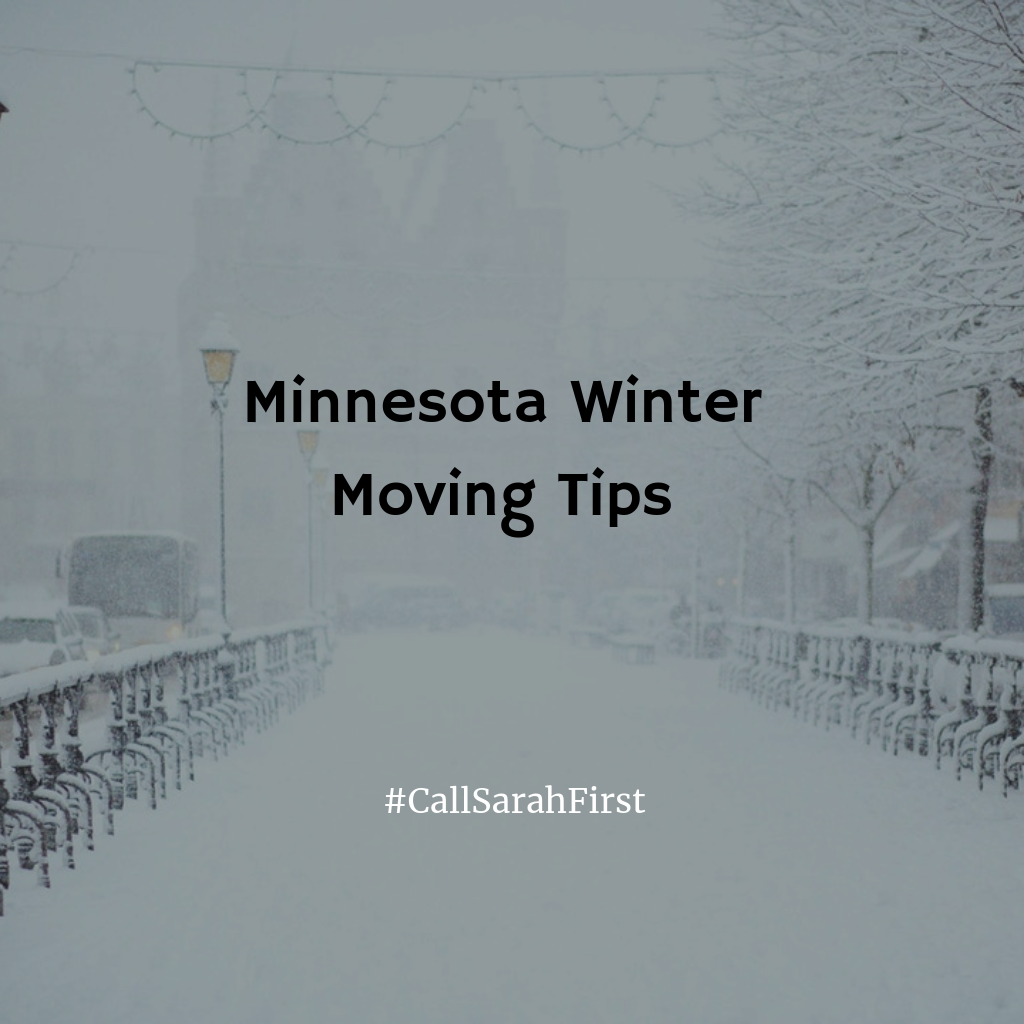 Winter can be a great time to become a homeowner due to less competition in the market, easier access to services and more. One of the downsides to buying in the winter is having to move in unfavorable weather conditions, but with the right strategies and preparations, you can make sure your move goes as smoothly as possible.

Yes, moving in the winter may require a little more effort however you will be kicking your feet up in your new home when all the other buyers are scrambling in the spring market.

Here are some tips and tricks to help:
MAKE SURE THE UTILITIES ARE WORKING
Before heading to your new home, ensure that all of your utilities are set up and working properly. Consider adjusting the heat in advance and plan your unloading to conserve energy and prevent heat loss.

PREP ALL WALKWAYS
Make sure to do as much snow removal as you can prior to moving day. Shovel all areas that will be trafficked and thoroughly sand/salt any steps or walkways. It is also a good idea to keep extra salt near key areas so it can be used throughout the day as needed. Consider hiring someone to do snow removal at your new home and pack salt and a shovel in a place that will be easily accessible upon arrival.
DRESS FOR SUCCESS
Wear layers during your move so you can regulate your body temperature throughout the day. Don't forget your hat and make sure to choose slip-resistant footwear and gloves.

PROTECT YOUR FLOORS
Moving in the winter means you run the risk of wet shoes going in and out of your old home and new home. Protect flooring by taping down carpet scraps, heavy cardboard or plastic sheeting in major walkways.

GET AN EARLY START
DLST means it gets darker earlier in the winter so starting your move early in the day.
With a little planning, you can make your winter move as pain-free as possible. Before you know it, you will be settled and ready to enjoy the rest of the season in your new home.