MSRA "BACK TO THE 50's"
Join us at the 45th annual "Back to the 50's" at the MN State Fairgrounds! June 22-24, 2018, gates open to spectators on Friday and Saturday at 8:00am, event closes at 10:00pm; Sunday gates open at 6:00am (Swap Meet), event closes at 3:00pm. Discount tickets are $10.00 per day and can be purchased at participating NAPA Auto stores in MN, western WI, northern IA, and eastern ND and SD. Tickets purchased at the gate at the MN State Fairgounds are $12.00 per day. (No tickets sold online.) Children age 12 and under are free with a paid adult. Cash only at the gates at the fairgrounds.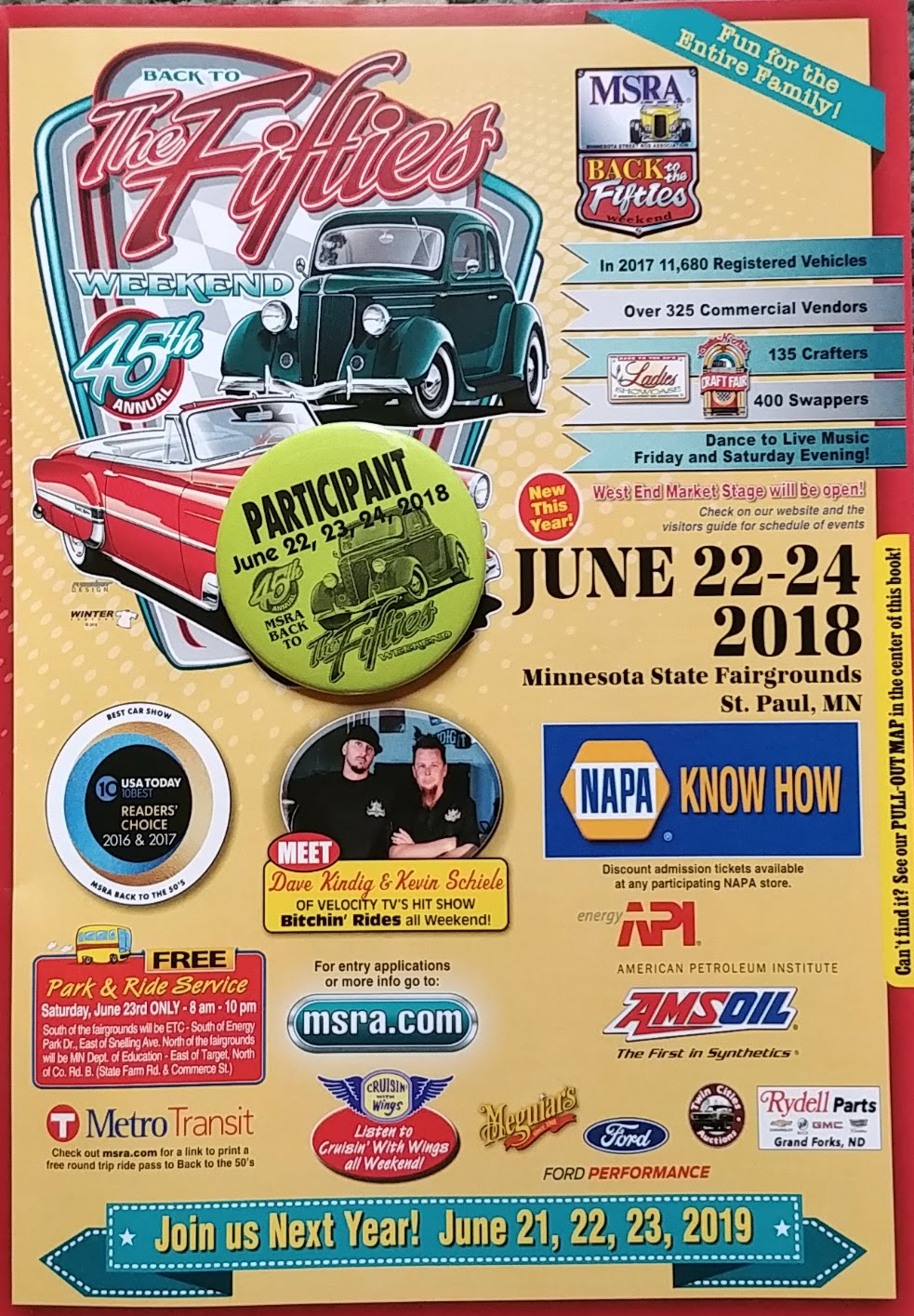 Insider Tips for Back to the Fifties
Parking: Your best shot at finding a free, close spot would be to get there early. Some show participants line up in the middle of the night to get the best spot to display their vehicle and relax in the shade. Spectators should also be aware that "the early bird gets the worm" when it comes to general parking as well.

Bring your own beverage/water container: You don't want to end up paying $4.00 for a bottle of water or small lemonade and they don't sell liquor.

Bring a blanket or chair: Spectators could walk all day for three days and not see everything (there are so many vendors, events and over 11,000 vehicles annually!) so plan for breaks. You can bring a wagon, stroller or just a backpack into the State Fairgrounds so use it to bring supplies for lounging. You might want to walk around all day but many people take a few hours to relax and just watch the cars (and people) go by so bring a folding chair or blanket to sit on the grass. Speaking of long days - plan supplies for a whole day of unpredictable MN weather! If you are planning to be participant (entering with your vintage car) for the first time, call me for the inside scoop!
Bring cash including small bills: If you didn't buy tickets in advance and come early, you will need to pay at the gate for tickets and possibly parking. Many of the vendors take cards for bigger purchases, but it's usually much faster if you have cash. Some vendors will only take cash - especially at the swap meet - so make sure you don't miss out on a great deal because you don't have cash.

Just for fun: Some people dress up in era-specific clothing to really get in the "throwback" mood.
Don't Touch: It's a bit like a museum in an uncontrolled environment. There are vehicles ranging from $500 to $200,000 here. Don't touch without the owners permission!
Can't make it this year? Come see us next year! June 21st - 23rd, 2019
I also do live videos on Facebook, Snapchat and Twitter!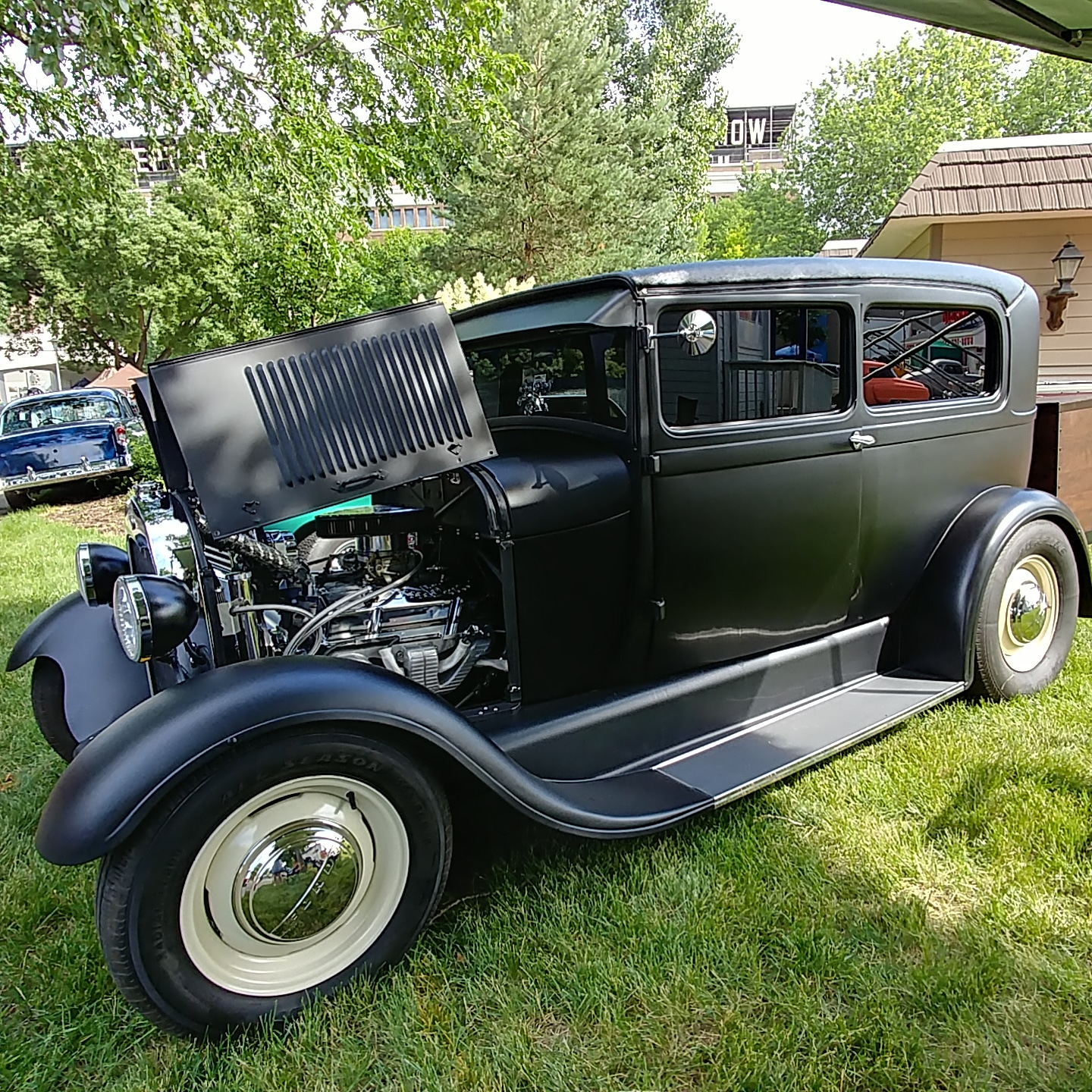 Come see me at more EVENTS this summer!