Here we go again with the recession talk…
Last fall I did a video about the media recession talk.
Today I have another recession update for you!
In December, the WSJ article stated,
"On average, they expect U.S. economic growth to slow slightly in 2020, to a year-over-year rate of 1.8% in the fourth quarter from an estimated 2.2% in 2019. They also see lower odds of a recession over the next year than they did in the prior two months."
"The U.S. economy is heading into 2020 at a pace of steady, sustained growth after a series of interest rate cuts and the apparent resolution of two trade-related threats mostly eliminated the risk of a recession."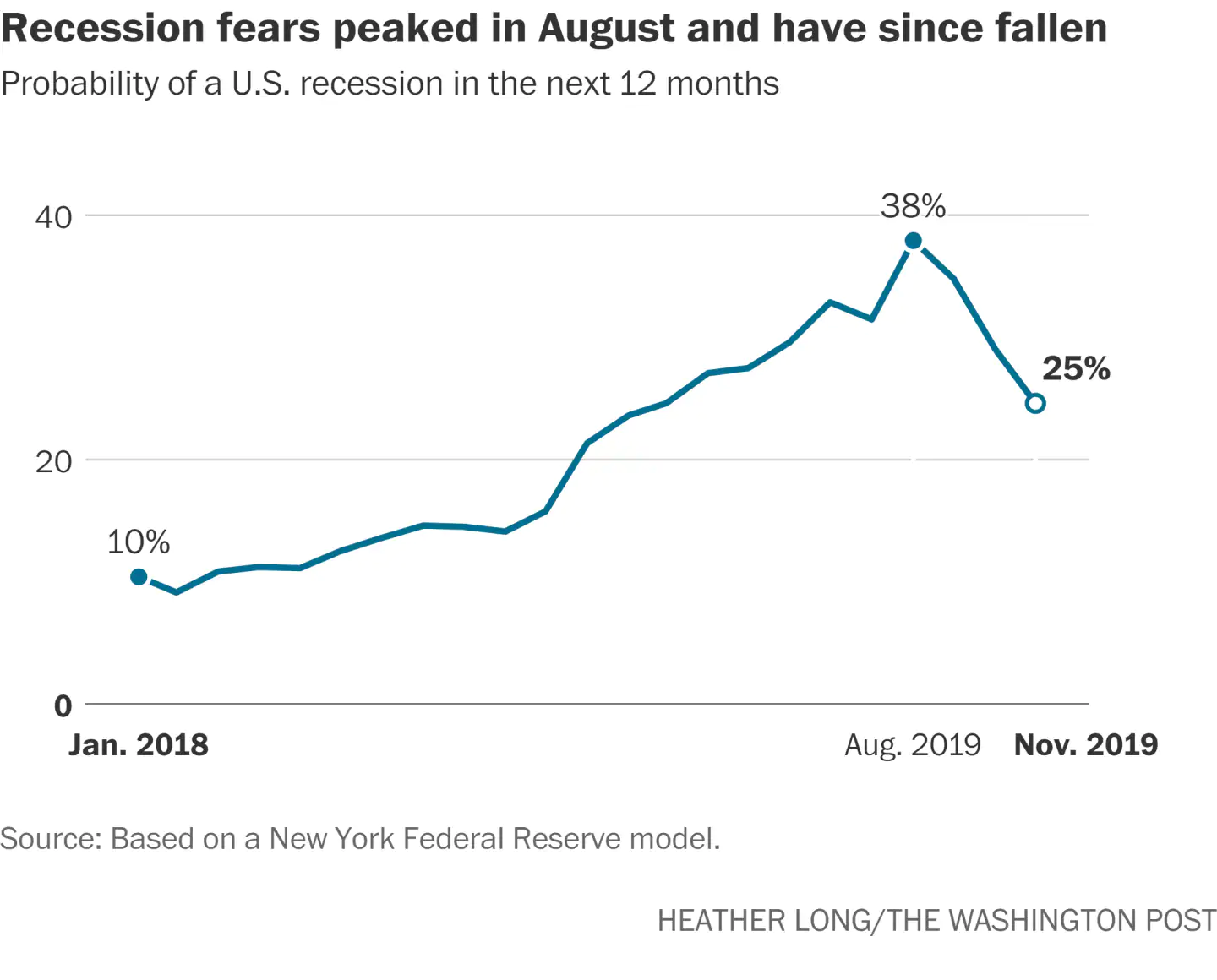 So Much Recession Talk in the News
Seems to echo what we were hearing from prominent real estate professionals who are in the trenches every day. We are a supply & demand business and because the Twin Cities is transient metro area, we have a ways to go to get out of this seller's market. Not only is inventory low but the average and median home prices are rising fast in the lowest price ranges; pulling out of this will take longer than one might think – certainly well beyond the upcoming election!
Following those reports, this optimism regarding the economy was reported by others as well:
CNBC, quoting Goldman Sachs economists:
"Just months after almost everyone on Wall Street worried that a recession was just around the corner, Goldman Sachs said a downturn is unlikely over the next several years. In fact, the firm's economists stopped just short of saying that the U.S. economy is recession-proof."
"When Barron's gathers some of Wall Street's best minds—as we do every January for our annual Roundtable—we expect some consensus, some disagreement, and one or two off-the-wall notions that sometimes turn out to be surprisingly prescient. This year did not disappoint.… the 10 veteran investors and economists who convened in New York on Jan. 6 at the Barron's offices agree that there's almost no chance of a recession this year."
Robert A. Dye, Chief Economist at Comerica Bank:
"I expect that the U.S. economy will avoid a recession in 2020."
If my fall 2019 video wasn't enough for you, now you've read multiple other expert opinions that also predict there will not be a recession in 2020. Top that off with the nearly record low interest rates we are having again and I'll spell it out…that's great news Minnesota home buyers and sellers!
Now let's get moving!
(In video above: Tim Erickson, CMPS, Branch Manager, NMLS 322510, LeaderOne Financial Corp. NMLS 12007)