Real estate things I'm excited about this year: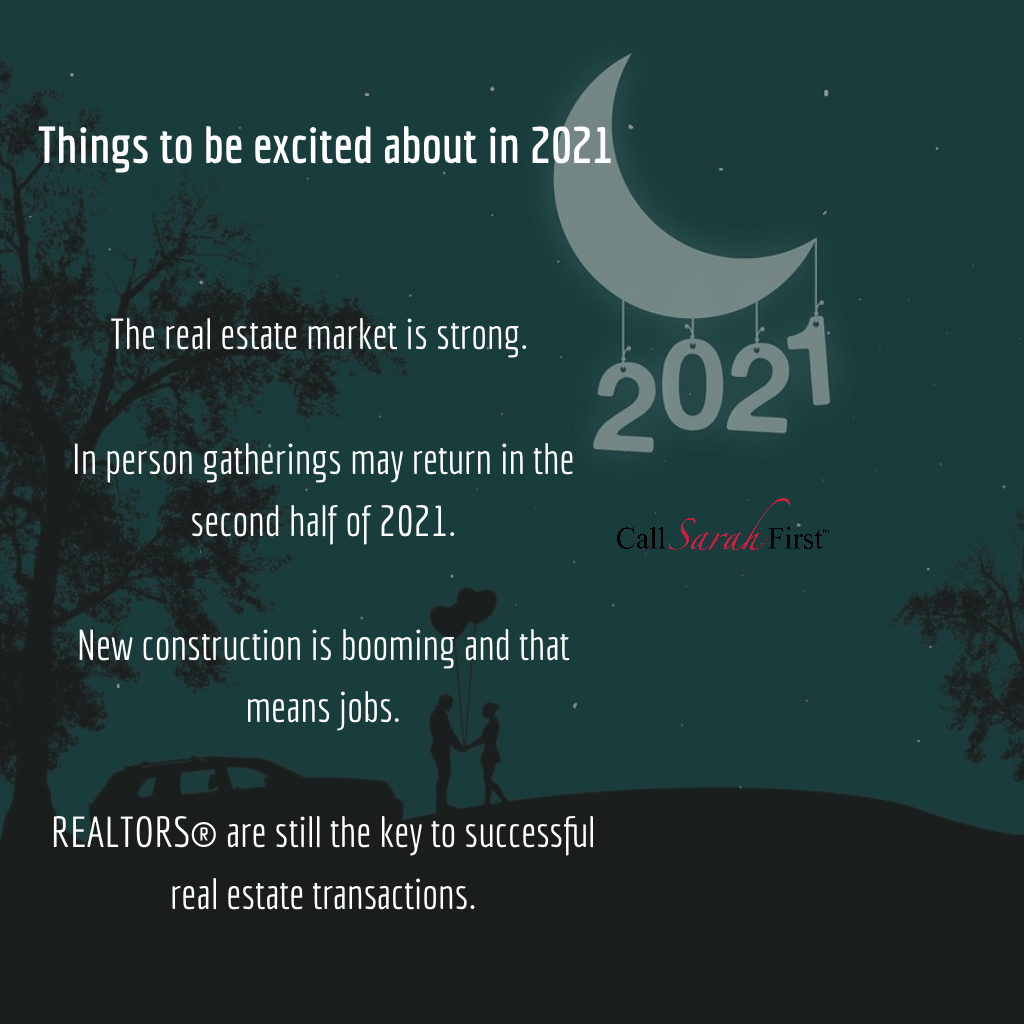 The real estate market is strong.
Our own Chief Economist and Senior Vice President of Research at the NATIONAL ASSOCIATION OF REALTORS®, Lawrence Yun, believes this will continue throughout 2021. I'm optimistic that agents who are working hard will find success for their clients this year with equity gains for their sellers and amazing financing opportunities for buyers to grow wealth through mortgage payments going toward their principal balance more than interest.
In person gatherings may return in the second half of 2021.
I miss my friends, family and clients and I know I'm more productive in face-to-face meetings. I'm optimistic that travel and meeting restrictions will lift and we can have in person conferences in the near future. Many did a great job pivoting and creating a virtual conference experiences and meetings but I've got virtual gathering fatigue. And I want the hospitality service professionals to have work serving again.
REALTORS® are still the key to successful real estate transactions.
With all the noise in the world—and the mergers and acquisitions in the real estate industry—I'm most excited that professional REALTORS® are still critical in guiding successful transactions on behalf of our clients. We solve problems and often act as a counselor to our clients. We celebrate our clients' wins and mourn their losses—they become friends and family. A computer can't do that. A corporation cannot do that. Only an experienced real estate professional can do that. That's what makes me most optimistic about 2021. Our clients need professionals now more than ever —they need the knowledge, compassion and skill of a trusted advisor.
New construction is booming and that means jobs.
When a house goes under contact to be built, the number of jobs that build creates are abundant – primarily in the trades. Most trade jobs don't require expensive degrees so these jobs have net positive income quickly. When people are employed with adequate income they spend money. When people spend money the economy benefits.
What are you excited about in 2021?