Here's what you need to know about the slowing housing market.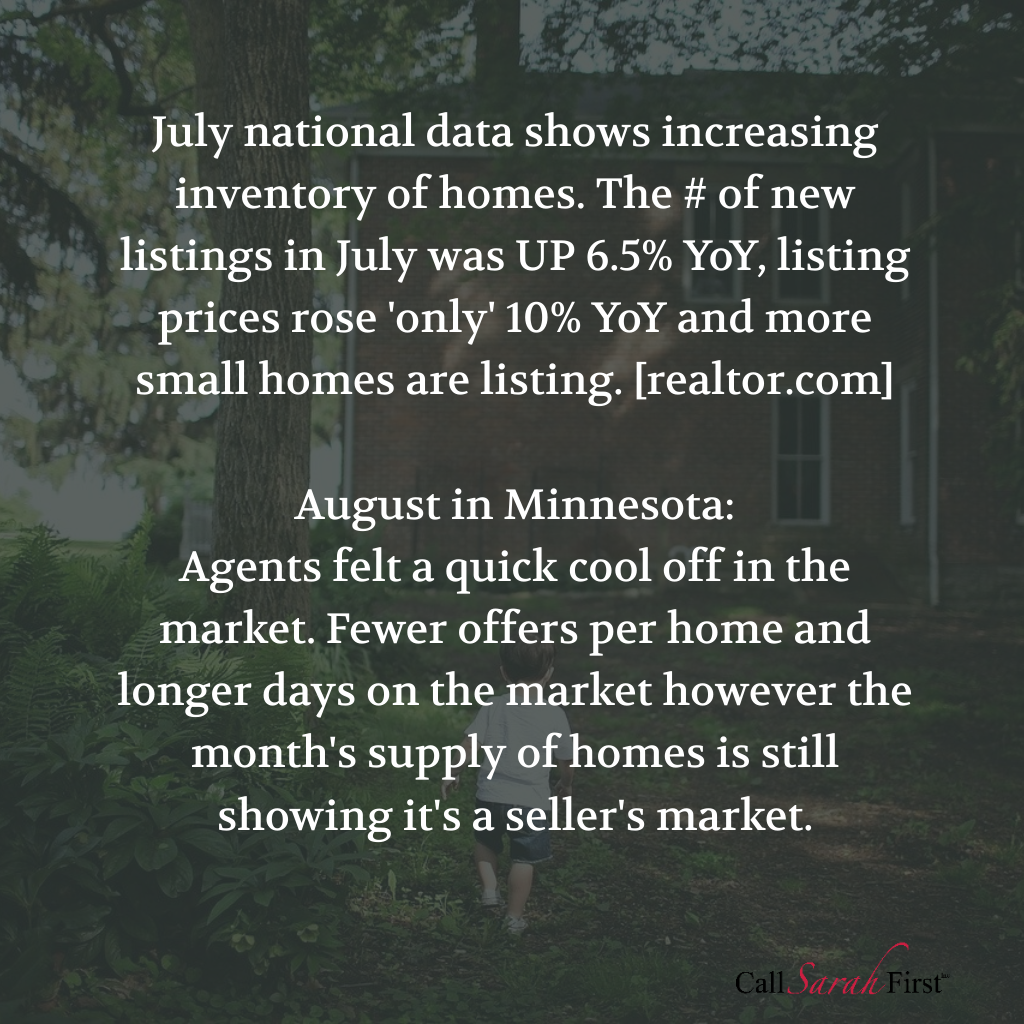 As fast as the housing market went roaring out of control in Minnesota in the spring of 2019, it took an overdue breath in August 2021. WHY? Here are a few reasons everyone in the real estate industry seems to agree on:
Buyer fatigue
Rising prices
Seasonal slowdown
There are certainly more details contributing to the flow of the market. What thoughts have you had about why the market is shifting a bit?