The CRS designation is the highest credential awarded to residential sales agents, managers, and brokers.
A
Certified Residential Specialist
is a REALTOR® who has earned certification from the Council of Residential Specialists by completing advanced training and by meeting significant experience requirements.
Working with a CRS will make a real difference in the purchase or sale of your home, since they have been
trained to help save you time and money.

CRSs have the professional experience and advanced training to ensure successful, worry-free real estate transactions.



Experience
Certified Residential Specialists are REALTORS® that have completed a significant number of real estate transactions and have met requirements for advanced training and education. That means that CRSs are experienced professionals who have a proven track record of successful sales and transactions.


Ethics
As REALTORS®, CRSs abide by a strict Code of Ethics and maintain membership within the National Association of REALTORS®.


Negotiation skills
As a home buyer or a seller, you face many risks along the way—financial risks, legal risks, even the risk that a home purchase will fall through. A CRS is trained to minimize those risks and negotiate on your behalf to give you peace of mind throughout your transaction.



Out of more than 1 million REALTORS®, less than 3% are Certified Residential Specialists.

Education and experience is what being a Certified Residential Specialists (CRS) is all about. Annually, Certified Residential Specialists earn more than triple the income of the average than non-designee REALTORS® and CRSs complete nearly twice as many transactions each year.
OLD LOGO: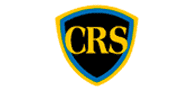 Sarah Marrinan is a Certified Residential Specialist located in Minnesota and primarily serving the greater Twin Cities area.
What Does "GRI" Mean in Real Estate?
What Does "ePro" Mean in Real Estate?
What is a Sellers Representative Specialist "SRS"?
Is there special training agents need to sell new construction homes?
What is a Mpls St. Paul Magazine and Twin Cities Business Super Real Estate Agent?
What Does "CRS" Mean in Real Estate?
What is "RENE" mean in Real Estate?
What is "PSA" mean in Real Estate?
Videos about Sarah