Location, location, location...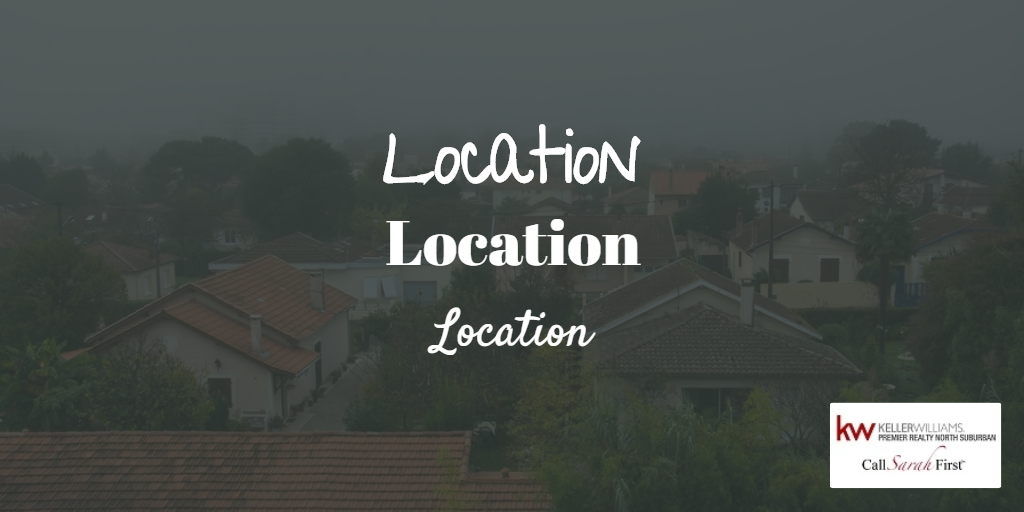 Why do you always hear people in real estate saying this?

Where you buy not only affects the home's current and future value, but it also affects your lifestyle. Your agent will be able to conduct a more targeted home search if you outline your preferences in neighborhoods and nearby amenities.
Read FIVE POINTS TO PONDER ABOUT THE LOCATION OF A HOMEto get an overview of a few of the bigger considerations for most home buyers.



Here's a checklist of items you should consider and communicate to your chosen real estate agent.

* Urban, suburban or rural - or Surban
* Commute time
* School districts
* Desirable neighborhoods
* Proximity to friends and family
* Proximity to the airport
* Proximity to restaurants and retail
* Access to major highways and thoroughfares
* Access to public transportation
* Health care facilities
* Waterfront
* Parks and recreation
* Length of time you plan to live in the home (Your agent should be knowledgeable about growth trends and projections that could affect your investment.)

Also, ask about True Lifestyle Cost (TLC) to help in determining the total cost of living in the home you choose.







Things that generally indicate a great location:
* Water access and views
* Low crime rates
* Convenient access to popular places, shops and restaurants
* Cul-de-sac or dead end locations have low through traffic
* Good schools
* Manicured neighborhoods
Read More: Location Issues That Make Homes Hard to Sell