I'm happy to announce my decision to partner my Call Sarah First, Inc business with Realty Group, Inc in 2020!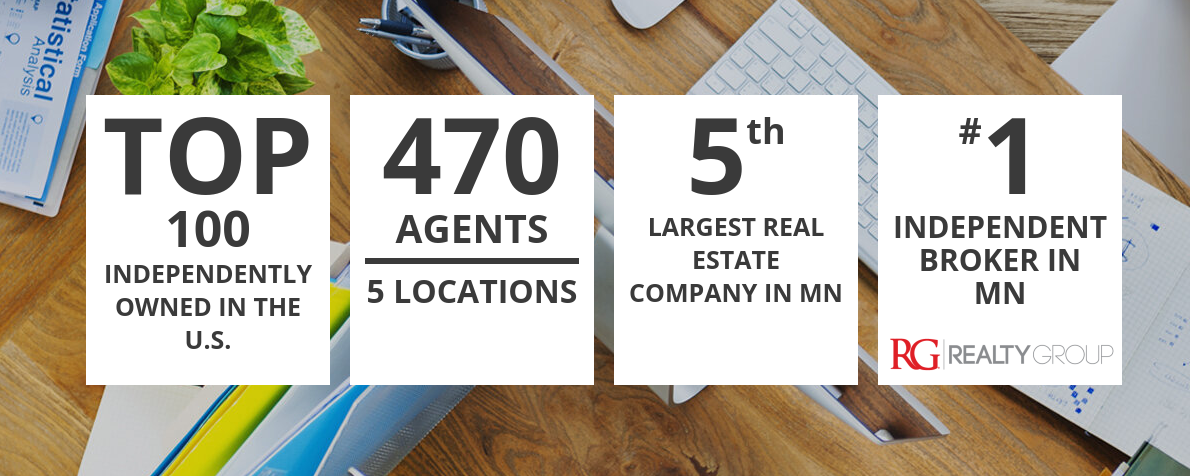 Since 2015, Realty Group has become Minnesota's fastest growing Real Estate brokerage and many of MN's top Real Estate Professionals have chosen to join. Realty Group is a forward thinking Real Estate powerhouse that has dedication towards empowering Real Estate agents so they can better serve their clients. The support, technology, and teamwork Realty Group exhibits is unmatched in the Minnesota marketplace, which equates to a better customer experience for all my clients.
Learn more about Sarah Marrinan.
You may also be curious to learn about Real Estate Designations to see which ones matter most to you as a buyer or seller.
Virtual Real Estate and Instant Cash Offers (iBuyers) are popular topics right now too!