What Is Surban?
"Surban" is the melding of two words, suburban and urban, to form a new one with a combined meaning. Urban planners would previously have described these as "mixed-use" areas, but surban is a relatively new term that fits a bit better.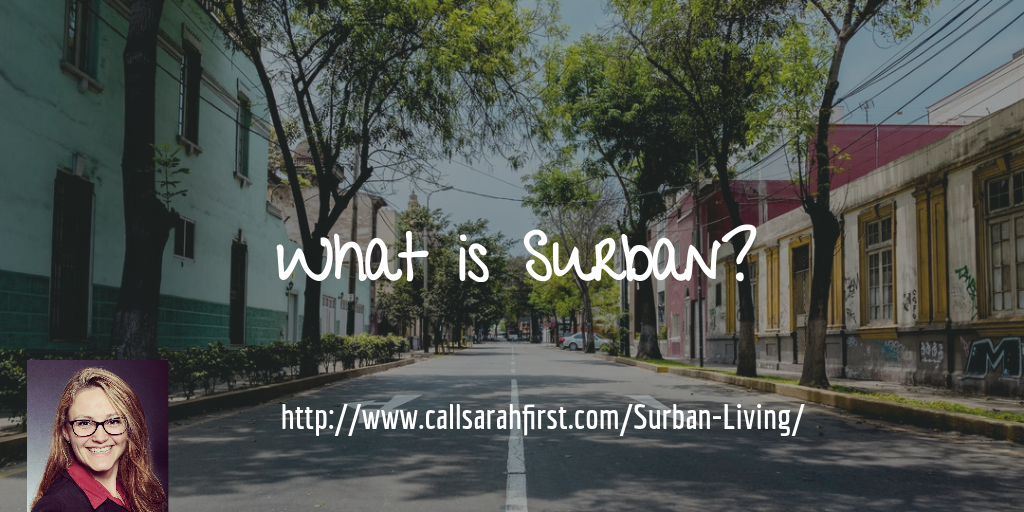 Surban is an area with a variety of housing options, in a great school district surrounded by great shopping, restaurants and entertainment in close proximity. In other words, a suburban area that has the feel of an urban area, with walkability to great retail and restaurants from a house or apartment. Surban is a blend of the best of urban and suburban life and it's what all the real estate trend predictors are talking about.
Characteristics of surban areas include:
Located in suburban areas with highly-rated schools and low crime rates
Offer a number of housing options, from single-family residences to condos to townhomes
Surrounded by great shopping and other retail areas in close proximity (usually walkable distance)
Featured social venues include restaurants, bars and entertainment like music and movie theaters
The History of Suburban and Urban
From 1950-1980, the real estate industry witnessed the trend of suburbia. Homeowners were moving out of the inner city and relocating in suburban areas. They were willing to sacrifice some incredible commute times to cities and suffer other inconveniences to experience an upscale lifestyle. This was because crime rates in urban areas were high and school performances were low. The 1990s and 2000s brought with it an age of urbanization centered around the renewal of inner cities, development of mixed-use properties in urban areas, increased attention to mass transit, and a renewed focus on downtown condos. However, the economic downturn of the last decade left little job growth in the urban areas. In addition, crime rates are still relatively high, and school rankings and commitments to education remain low.
The current trend of surban living is all the buzz.
The Urban Land Institute estimates that these areas will draw at least 80 percent of the coming wave of households and will attract the most families in the next 10 years.
Some builders have focused on planning their new consturction communities in areas boast the surban feel.
Noted real estate consultants John Burns and Chris Porter recently authored a book, "Big Shifts Ahead," and devoted an entire chapter to the surban way of life.
Intersted in what areas of the Twin Cities are surban? Contact Sarah Marrinan today!
You may also be interested in:
Seller Secrets | Buyer Secrets
Your Market Snapshot | Market Insider | Insider Tips
You might also be interested in: