Are Schools Important in my Home Search?
If you have children or are planning on having them, it is important to understand how schools can affect home values. Over the years I have seen numerous buyers not understand just how much a school system can not only affect home prices but the ability to realize long term appreciation. These are all issues that some buyers do not take into account because they get so preoccupied with the home they are looking at. If you are buying a home in a retirement community, you may not think you need to be as concerned about schools but you may still want to be near family and your family may have kids that they want in a good school district.
Local School Information
Quality of education is an important factor to many families when moving to a new area. As a twin cities local neighborhood expert, I can help you find information on schools in the area to help you choose the best location to meet your educational needs and desires.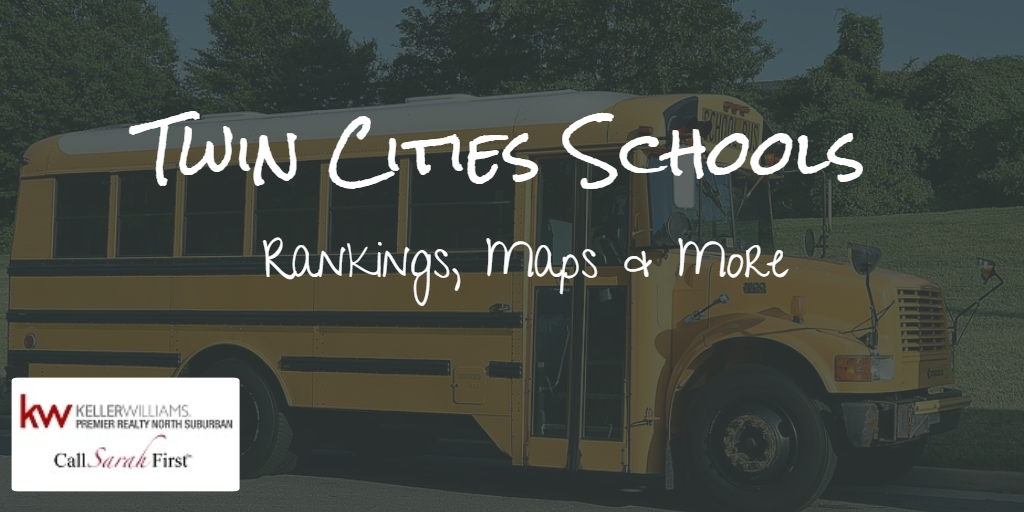 Here are a list of resources I've found (but don't necessarily endorse) to help you do your research and compare to find the best school in MN for you. The MN Department of Education is an overall great resource for school district information in the twin cities but here are some other useful direct links.


School District Map and Phone Numbers
Minnesota School Ranking Information:
Other local school resources:
**Again, some data is factual and some opinion so decide what matters most to you when evaluating Minnesota schools.


Free Learning Activities for Kids: www.education.com
The homes in the best locations ALWAYS have the best resale value and appreciation. I advise all my clients to sacrifice fancy finishes in a home to find a perfect location. The school ranking are just one factor in location, location, location!
BEFORE you spend time looking at homes on line and getting distracted, find out WHERE you want to live and WHY.