The real estate industry changes constantly.

The market is always in a constant state of change and adjustment. The rules and forms are always being updated to accommodate market changes and laws. Technology shifts from year to year , even month to month.

If you bought or sold a house last year and plan to buy or sell again next year, you can bet things will be different. Learn more about what a listing agent does for a seller or buyer's representative does for a buyer to assist their clients.


Here is a list of my core services I subscribe to and how they can help you navigate this ever changing market.


Broker Reciprocity System
Nearly 100% participation or brokers in our local MLS area allow other brokers to display their listing on their websites through written agreements. Information shared includes upcoming open houses!
This means you can see nearly every active listing right here on my website!
NorthstarMLS® Matrix Portal


Matrix is our primary, full-featured MLS system where licensed Realtors and Appraisers list properties for sale with offer of compensation, search available properties for their clients, conduct market analyses, set up searches and listing portals for their clients, run reports, etc. Only an agent can give you PRIVATE portal access to this system.

RatePlug



This tool allows my NorthstarMLS® Matrix Portal users to see live mortgage payment and product information on listing displays on property fliers for marketing.

Parcel Reports
Want to know more property details? I offer a full featured parcel-based system combining MLS data, detailed public records data. Includes GIS maps, plat maps, map layers, reports, CMA's, neighborhood profiles, robust search, and much more! Covers all of Minnesota and Wisconsin.

Best House Search Apps: Homesnap & HomeSpotter
My Homesnap Home search app

Snap a photo of any home to get the scoop! With Homesnap, you can find homes for sale, open houses, recent sales, and house values for every home in the USA. Homesnap's new built-in messaging feature makes messaging me about homes fast when you are on the go.
My HomeSpotter Home search app
Are you searching from a home in the Twin Cities area? Why wouldn't you want the app that agents use? HomeSpotter connects directly to the NorthstarMLS in Minnesota.

ShowingTime
ShowingTime is a full-featured online showing scheduling application that allows me to schedule showing appointments, confirm appointments for listings, provide/receive feedback, grant seller access to see schedule and feedback. No more waiting on phone calls and checking voicemails!

Instanet Solutions



This online forms system includes Authentisign e-signature, Instanet Fax and DocBox document storage. You can easily review and sign most of your paperwork (and there is A LOT!) right from your computer, tablet and most smart phones!

Infosparks
A powerful statistics program that runs on NorthstarMLS data and allows me to create beautiful and information-rich graphics on market activity for any area! You can make BETTER decisions with this data!

True Lifestyle Cost (TLC)
TLC gives a more complete picture of living in a particular neighborhood. Takes into account over 30 unique variables to show your client all the "hidden costs"of home ownership including local property taxes, commute costs, utility costs and much more.

TrustFunds



TrustFunds is a secure and convenient web-based service that allows buyers to simply and securely make their earnest money payment online and easily verify the status at anytime.

Down Payment Resource
An application and database of national, state and local down payment assistance programs. Quickly match clients and properties to available programs through NorthstarMLS and your Agent/Broker Web site.

Realtors Property Resource (RPR)
A growing national database designed to be a resource exclusively for National Association of REALTORS® members (no public or consumer access) of robust, property centric information covering every parcel of property in the country.

Online Webinars, Videos & Articles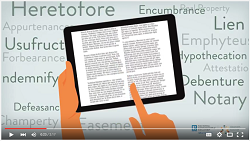 My website and Call Sarah First YouTube channel channel offer a wealth of videos to answer many of your real estate related questions! Why get lost in the vast unknown of online searches when the information you need is at your fingertips from a trusted source!

Sellers-Share Your Listing-Just YOUR Listing
When you share your home's listing from any public website, you are sharing it with every other house and essentially advertising for people to compare your home. My single property tour websites allow you to share your home's listing on popular social networking sites like Facebook, Twitter and LinkedIN; post a link to your listings on your blog or company website; grab a custom "QR code" to use in your print marketing materials; and much more!

Broker Cooperation
RELATIONSHIPS. My reputation and relationships with other agents helps your home sell faster and your transaction go smoother! Read about the Clear Cooperation Policy of 2020.


SafeMLS Security
All MLS systems and broker data is protected by the industry standard highest strong authentication security available.


You deserve the best! Don't settle for less! Call Sarah FIRST!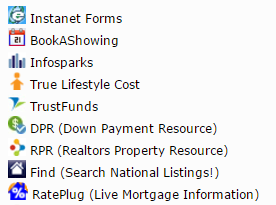 Call Sarah First, Inc and it's representatives do not endorse any of these products/services, nor do we provide technical support for them. We enable their use in our market through the MLS data feed and make no warranties. They are only provided as a resources.
You may also be interested in:
Seller Secrets | Buyer Secrets
Your Market Snapshot | Market Insider | Insider Tips